I wrote this editorial in the attempt to begin weaving a name for a feeling I've nursed since leaving Vienna on Tuesday, July the 26th, 2022. Namely, that with the 10th IDOCDE symposium The Rest of Art, a Manifesto we–members of the IDOCDE community–celebrated an end. An end of an era. An end of an era of trial and error. An end of an era of speculation. An end of an era of uncertainty.
One question remains. What begins where what ends?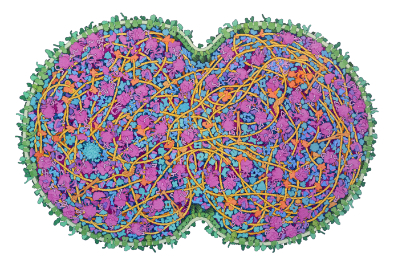 Illustration by David S. Goodsell, RCSB Protein Data Bank. (link)

with love and devotion,
pavleheidler for Team IDOCDE
Food For The Day
Featured IDOCs

[deu]

Making Sense through Sensation
Reflektion über einen Workshop zu Dokumentation als Teil künstlerischer Praxis/ Forschung
By
Andrea Keiz
2020.07.10

1

3395

Thinking Bodies in Dance. A somatic R.E.A.Ch.
introduction to a Ph.D. in intermedial and somatic dance practices.
By
Klaas freek Devos
2021.02.16

0

2653

Dancing To Silence: Becoming 'Ear-Body'
Dance and music commonly come hand in hand, but many professional dancers prefer dancing to silence. Why is that?
By
Ira Ferris
2021.02.16

0

2307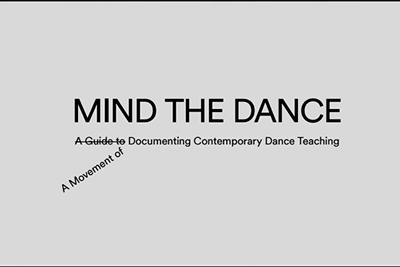 MIND THE DANCE
is a collection of essays, manuals, scores, exercises, and maps; giving voice to a multitude of stances, ideas, and applications in and around documenting movement. It aims to motivate and empower the reader-teacher-artist to use creative documenting to enhance their teaching and artistic practice.
The IDOCDE project
REFLEX Europe
is one of the recipients of the 2019 Erasmus+ Strategic Partnership Award. for more information, please follow the
link
.
Latest IDOCs