The End
We can not teach no more!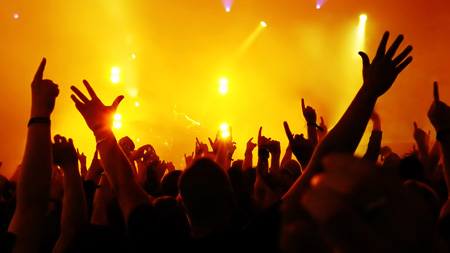 Let alone dancing or choreographing…
In the past year, meandering around the world we have been assured that everybody already knows what we try to teach.
As the economists continued to choreograph and the politicians took all the leading roles in belly dancing, the audience practiced all the crescent & aikido rolls, fixed point of contact on the streets; small dance, thigh lifts and arm circles on squares, pelvic shifts in front of their TV and subtle hand movements for postings in social media. Was it not CI practices that we witnessed in Egypt, Syria, Turkey and Brazil in 2013? Jazz in Russia, Skinner Release in Germany? Gaga in Bulgaria? Feldenkrais in US? For sure it was some Flying Low going on in Italy!? China and Japan were a bit more Traditional maybe… And yes, the nature was again an inspiration - informing bodies of Indians for fluidity, reminding the importance of tensegrity to Philippinians and for sure working on room tilt for Alaskans. And you think that you were creative and informed in your teaching? It was all out there, free of charge!
Happy new year!
Caught up in the fast pace of our times, in need of changing paradigms, what is there for us? What is more of dance to feed the changing world? For better, for worse? Maybe it's the right time to remember what it is really what we are doing? Afresh look at "the instrument" we utilize and how to relate to it, how to take care of it, how to communicate around it? Inquiring around the roles of the dance teacher, the learner and the material!
Am I going too far? Does the issue start to require a conference of a kind?!
Here we go:
teach me (not)! A call for the 2nd IDOCDE Symposium on Contemporary Dance Education in August 1st-3rd, 2014 in Vienna.
Since the means of relaying information is at the speed of light and the democratic bodies seek new ways of moving together; teach me (not)! invites dance educators and others contributing to this field to bring forward their proposal to investigate horizontal (or non-hierarchical) learning, uses of language, and the current practices in contemporary dance education and related fields. And the big question is "How are we teaching today?"
There is no restriction to the format of the proposal other than being realistic in the organizational frame of the symposium. Ideas for proposals are teaching a class and sharing reflections, panels, lecture demonstrations, talks, discussions among more uncommon formats. Both individual and team proposals from teachers from all the world, IDOCDE community and LEAP participants are welcome!
- To learn more about the procedure please check details here.
- For further questions, please contact andrea.boll@idocde.net
- For technical problems, please contact defne.erdur@idocde.net
Extended deadline for proposals is March 1st, 2014. But hey! Please do not wait for the symposium to share what you do and how you do it? There is now a new forum in our site called "Bullitin Board" and a new topic awaits you there – "Teaching News from Teachers". Feel free to share all your teaching activities and do not forget to create some kind of idoc jewels out of these! I remind you, we have a big audience here: as of January 2014, we are officially 560 idocdeistas!
So, let them tell us about communities, new ways of communicating and moving together and we share with them here what we offer to the world, though our abstract yet so tangible means!
Defne Erdur
İstanbul - January 7th, 2014