on symposium scheduling and languaging against the odds
Dear Member of the IDOCDE Community,
This month's Editorial turned out longer than anticipated, which is why I've decided to open with this symposium-related announcement.
Friday 26th July 20:00 Campfire
Saturday 27th July 10:30 Symposium Opening
Sunday 28th July 11:30 Approximate Symposium End
The annual Friday campfire, which will start on Friday the 26th at 8PM, will serve as the official closing of the 2019 IDOCDE residency and the unofficial opening of the 2019 IDOCDE symposium. This year's campfire is imagined as the space of coming together in anticipation of the 25 hours we will spend together. A space within which to familiarise ourselves with the faces, with the curiosities, with the energies.
The symposium will officially open on Saturday the 27th at 10:30AM. We recommend scheduling your arrival time for 10AM, as settling in might take some time. Space will be designated for sleeping bags, mats, pillows, food, bags, etc. Since the whole symposium will be taking place in a single room, orientation will be necessary.
The official ending of the symposium will take place some time around 11:30AM of the following Sunday, the 28th.
For more information about what we have in store for you this symposium season, please click here.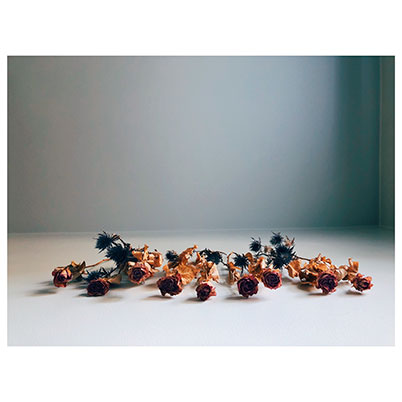 These past months I've been thinking about intuition, about intuitive understanding, and the following principle: that when something makes sense intuitively –– given that intuitive understanding isn't contested, which can happen e.g. if decisions made intuitively cause a person to experience success –– a person can mature professionally without necessarily developing a critical understanding of whatever it is that makes sense to them intuitively.
Critical understanding here stands for analysis, contextualisation, articulation; and continual study.
Let me draw a parallel with the last month's Editorial by testing uncontested intuitive understanding against talent. My quest to learn something about intuitive understanding in relation to critical thinking led me to recognise a pattern regarding the way the word talent is used in my experience in central and northern Europe.
I witness (repeatedly) the word talent used when describing the indescribable; when describing something that comes easy, looks effortless, and is perceived as virtuosic – at the same time. I also witness the word talent used when the talent does one of the two: (1) doesn't speak about itself publicly; or: (2) speaks about itself publicly such that the language fits within the framework of the dominant narrative, e.g. can be easily recognised as stereotypically artistic.
Artists who speak, and speak in complex ways about the work that they're doing, are often spoken about in reference to the words "experiment," "activism," and/or "research." Artists and works of the sort are often considered to be less interesting to the general population, or to be belonging to a niche.
I am thinking these things in anticipation of the 7th IDOCDE symposium, our annual opportunity to come together as a community and exchange reflections in person, exchange experiences, and most of all: exchange language.
Whilst it is true that IDOCDE symposiums invite the public to meet in practice as much as through reflective and language-based formats, it is undeniable that in the short amount of time –– which is the duration of the symposium –– language plays a crucial role in enabling the most information to be exchanged in the shortest amount of time.
It goes without saying that by "most information" I don't mean "most of any kind of information." We might never be able to communicate touch, for example, through language. But language can do more than we often give it credit for. An interesting question might be: how can it do that?
Which brings me to my point: notions like talent, I dare to say, have, traditionally speaking, made it possible for skilled individuals to forgo developing a critical understanding of their skills. Notions like talent have also made it possible for people in power to make decisions without having to justify their process more than by saying that they recognised or did not recognise talent. Notions like talent have made it possible for teachers to favour students, for audiences to favour dancers or choreographers – without anyone being the wiser for it.
Note: My aim is not to abolish talent, which has, like the word beauty, named wonderful things in the past. Instead, I'd like to see such a word examined, I would like to see it used with more care, I would like to see it used with more purpose, and I would like to hear it defined more often. Yes, talent, but what does that word mean to you? Why are you using it, specifically, now?
What do you think has, if anything, talent prevented you from understanding about your practice, about your interest, about your priorities? What do you think has, if anything, uncontested intuitive understanding prevented you from understanding about your practice, about your interest, about your priorities?
In closing, let me say that the IDOCDE symposia are a great place to ask questions, to consult with peers, to work together –– and not just report on what it is that we've already figured out.
Thank you for reading and until soon,
pavleheidler for Team IDOCDE